by Janet Irizarry
www.JIRestaurantConsulting.com
Newcomer Essie's Restaurant opens its doors this month in Little Italy, joining the ranks of this area's rich history of restaurants, and taking up residence in the space occupied previously by Café Bocca. Young chef-owner Brandon Walker, a graduate of the Culinary Institute, has an impressive 15 year history in the restaurant business. His resume includes stints in New York City working at famous 3-star restaurants such as Park Avenue Café, The Tribeca Grill, Oceana, and BLT Prime. Locally he has worked at Panzur, and Nic L Inn, where he was the opening Executive Chef, and he has traveled around the globe seeking great food experiences that you will undoubtedly taste and feel in your experience at Essie's.
Chef Walker, originally from Brooklyn, specifically chose the Hudson Valley as the place to open his first restaurant. "I love the area," Walker says, "growing up in Brooklyn, I thought New York was just the five boroughs, but when I came to the Culinary Institute I discovered the Hudson Valley. And I discovered all the attributes the area has to offer. The people, the artisans, the farms. As a chef I can really appreciate all of these things and how they influence the area and how I can integrate them into what I bring and offer." When he first moved here to attend culinary school, Walker attended a church service where he met Latrevette, his now wife, and the Hudson Valley quickly became a place he could call home.
After working in the city and spending some time traveling, Walker moved back to Poughkeepsie with the intention to build his own company and restaurant group. In 2014 he started B & L Hospitality, focusing first on catering. B & L Hospitality hosts private events and offers catering and consulting services. It's been a great way for Walker to launch himself in the area and familiarize the public with hi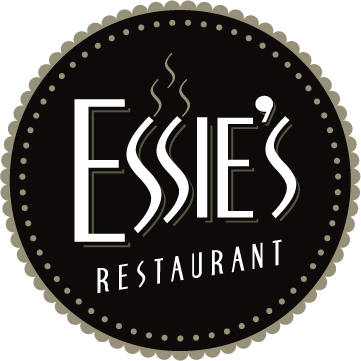 s food and brand. Throughout this time, he was always looking for the right space to open his first restaurant.
Walker found his perfect location in Little Italy – the Mount Carmel district of Poughkeepsie. Little Italy has a strong heritage dating back to 1910 when a rush of Italian immigrants arrived and set up shop. During the 1920s, the neighborhood flourished with many Italian-owned businesses. Today, the area maintains its strong Italian roots while also becoming home to many different cultures. "We look forward to bringing something new and fresh to the area and to helping to bring booming commerce back to Mount Carmel," says Walker of his choice of location for Essie's Restaurant.
Walker chose Little Italy because he believes the area is ready for a comeback. "I think Little Italy is up and coming, again, and it hasn't really been tapped into. This area was once filled with a lot of restaurants and shops. It is so rich in history and you can feel it. Those who grew up here, still live here. It is a very warm community with a lot of great stories to share. I ran into a guy today who said his grandfather used to have a grocery store in this space." With a little research, Walker found out it was Sardi's Italian Grocery and Deli and was at the location for 70 years. It's connections like this that really drew Walker to the area and he's hoping the gentleman he met will bring back some of his pictures and memories of the store to share the history of the space.
In honor of his own family history, the name Essie's is a homage to Walker's Grandmother on his mother's side, and although most women in his family are amazing cooks, Walker says he was particularly close to his grandmother, who was the matriarch of the family. She was a southern girl from Virginia and it's her influence that brings southern flair to his cooking. His grandmother on his father's side taught him how to make great Jamaican food, and as he combines the traditional foods from both sides of his family along with his global experience, his restaurant will feature what he calls American progressive comfort food. Be prepared for global influences from the Caribbean, Asia, Classic French, and Spanish from the Mediterranean, and expect anything as Walker does not want to pigeonhole himself. After all, he says, "What is American food? It is a melting pot of foods from around the world."
The menu will change seasonally as Walker will use as much local product as possible to support the local economy and community. He uses an app called Farms2Tables which connects chefs directly to farmers with a mobile app and no middle man. It allows him to have direct communication with the farmers to ask them questions and discuss the produce, stay connected to the community, and access fresh, local goods even when he doesn't have the time to get out to the farm stands.
As for Essie's décor, expect "Rustic Industrial." The bar is made with reclaimed wood and steel industrial elements. "I like the look of industrial and modern things and the premise that influenced the look is a sort of Harlem Renaissance Era. At the same time, we want to create a cozy feel, not stuffy."
With his great food and atmosphere, Walker says to expect an incredible customer experience. "I am all about hospitality. My tagline is "We are Hospitality" because I really believe in the importance of exceptional service and hospitality. When someone comes into my restaurant I want to make sure that they have a good time and they are comfortable. I have a passion for creating a great dining experience because I love taking care of people. I want them to keep coming back and I believe that showing genuine hospitality is the key to that."
Essie's is scheduled to open in late May 2016. They will serve dinner Tuesday through Saturday and open for Brunch on Sundays. For more information you can visit www.essiesrestaurantpk.com or email info@essiesrestauranpk.com.
Essie's Restaurant
14 Mount Carmel Place
Poughkeepsie NY 12601
Phone: 845-452-7181
www.essiesrestaurantpk.com